Product Overview
Are you longing for a cleaner, cozier sleep experience? Well, look no further! These Silver Performance Sheets provide clean comfort and all the peace of mind in between. Our silver-infused, bamboo-viscose fabric cleanses and repels allergens, providing antimicrobial protection against odor, bacteria, mold and toxins. Lay your head down at night knowing you'll be sleeping fresher and comfier than ever before. Now's the time to experience cleaner sleep with our sustainable blend of bamboo viscose and silver fibers.
Sleep Comfier
Softer than 1,000-thread-count Egyptian cotton sheets, you can't get much softer than this. Specially weaved for luxury softness and extreme durability.
Sleep Cooler
Cariloha Performance sheets are 3 degrees cooler than other non-bamboo fabrics and carry thermal-regulating properties to help keep you cooler in the summer and warmer in the winter.
Sleep Cleaner
Stinky sheets are a major snooze kill. And, silver sheets combined with bamboo fibers amplify their ability to repel and reduce offensive odors caused by sweat, drool, dead skin, and hair oils.
Cleaner, Cozier Sleep
Natural silver prevents 99.9% of bacteria growth through a natural process called Ionization. Silver fabric fibers are an effective deterrent to dust mites and create an unwelcome environment for their growth, making silver an attractive option for bed sheets. While these benefits are great for anyone, they're especially useful for people suffering from allergies, including pollen, mold, animal dander, or latex allergies. 1
How It's Made
The silver ions are woven into the actual fabric fiber threads, not applied post production, which means the silver fiber properties will last as long as the sheet fabric does. When silver fibers combine with viscose-from-bamboo fibers, they make a sheet fabric that's even more odor and allergy resistant than our other bamboo sheet sets.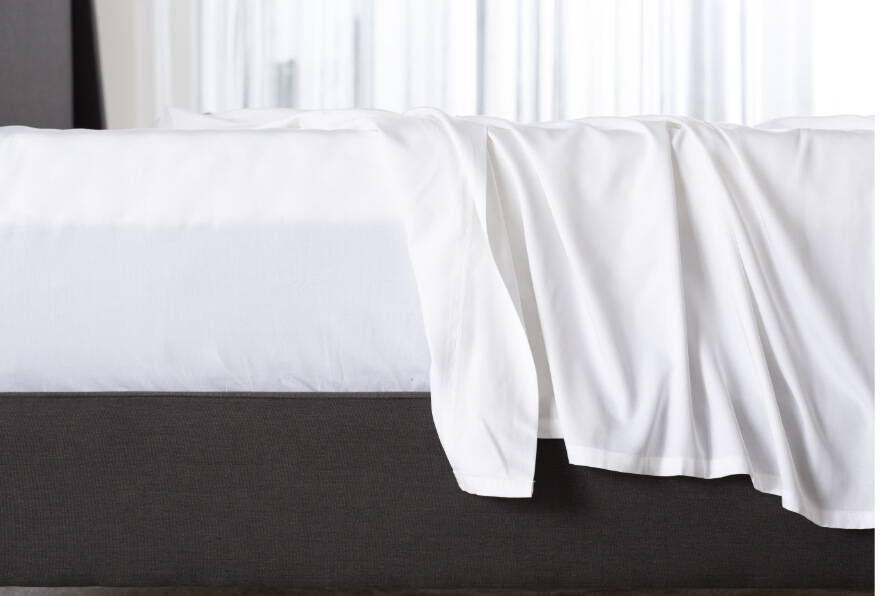 For those who long for a cleaner, cozier sleep experience and all the peace of mind in between.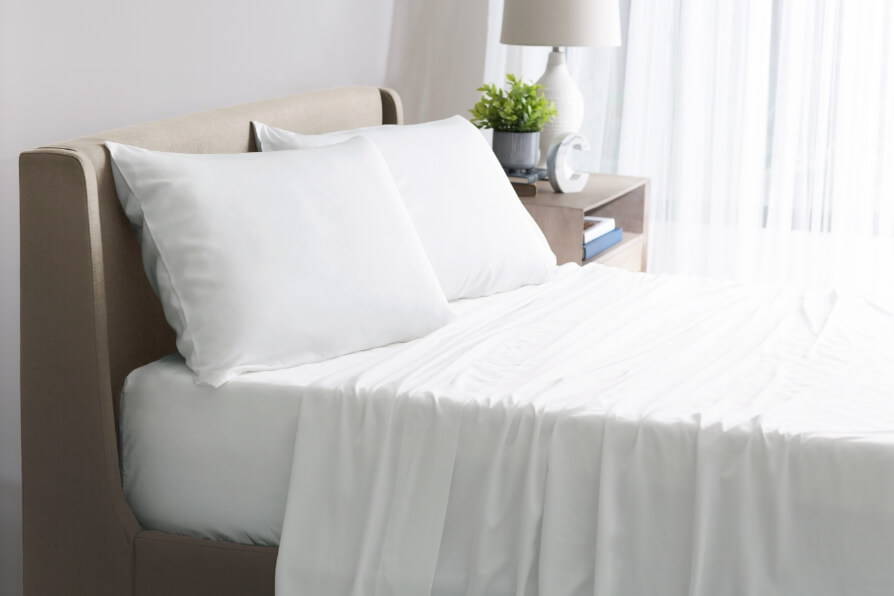 How Silver Sheets Work
The silver fibers in our sheet fabrics are used as a way to keep bacteria away from the parts of the body that tend to collect it. The natural silver adds a layer of antimicrobial properties that repel unwanted microbes. 2 Silver has a positive charge and many bacteria have a negative charge, opposites then attract and they're magnetized together. Once together, the silver binds with the bacterium's surface and causes damage so that they can't function properly.
Safe & Sustainable
The silver ions woven into the viscose-from-bamboo fabric are extremely fine and are already dissolved long before they're added to the final sheet fabric, making them safe, soft and undetectable to the touch. The silver won't easily degrade after sleeping on it or after washing, so you can enjoy the benefits of this sustainable sleep solution for years to come.