Free Shipping
On Orders Over $100
Quality Guarantee
Excellent Quality & Reliability Guaranteed
30 Night Trial
Give them a try! It's fully refundable!
All-Night Cooling
Cariloha sheets are made of eco-friendly viscose from bamboo and are 3 degrees cooler than other non-bamboo sheets. Those three little degrees may not seem like a lot but, trust us, you can actually feel the difference in how these sheets stay cooler against your skin.
Lightweight & Breathable
Cariloha sheets are unlike any other fabric in the world because they're made of lightweight, breathable viscose from bamboo. Our sheets are carefully and expertly woven to provide lightweight breathability that keeps you cooler while you sleep.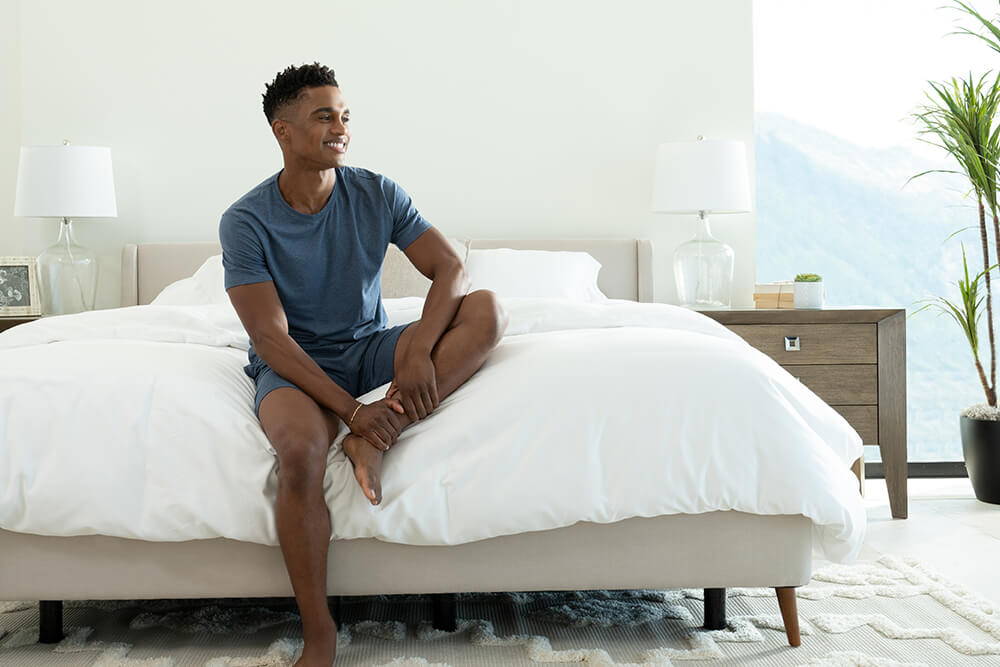 Moisture Wicking
Cariloha sheets' bamboo-viscose fibers naturally wick moisture away from your body. With 10 X more surface area and 4 X stronger absorption, bamboo's porous tiny-hole composition increases moisture absorbency and offsets any external heat reactors. Moisture releases rapidly, cooling you down.
"Cariloha sheets carry thermal-regulating properties that help to keep you cooler during the summer"

"Made with viscose that's derived from 100 percent bamboo, these temperature-regulating sheets are enjoyable in any season."

"Eco-conscious and cool - Cariloha sheets are hands down the softest bamboo sheets we've had the chance to sleep on"
Shop Cooling Sheets
Cooling Performance Sheets
Integrated Cooling Fibers. Optimal Cooling.
Starting at $279
As Low As $26/mo
Shop Cooling Sheets
Resort Sheets
Smooth Sateen Finish. Luxuriously Soft.
Starting at $239
As Low As $23/mo
Shop Resort Sheets
Classic Sheets
Comfortable Twill Weave. Twice as Soft as Cotton.
Starting at $139
As Low As $13/mo
Shop Classic Sheets